Earn Money Writing Essays - Write Essays For Money Online From A Reputable Essay Writing Service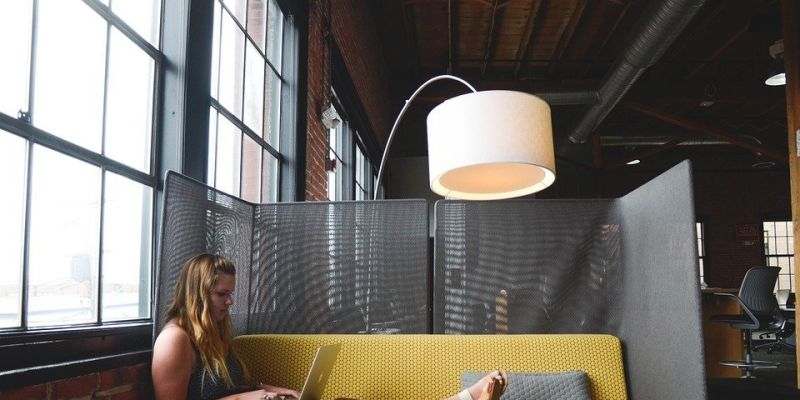 Write Essays For Money Online - Earn Money Off Your Writing Skills By Writing Essays Online
If you believe you are a good writer whohas the capacity to write essays for money for needy college students, we have some good news for you. Your writing talent or hobby can be used to earn you money to help you pay for your day to day expenses.
Wondering how you can write essays for college students and earn money through an online essay writing service like ours? Please read on!
If the ideas of working from home appeals to you and you have the necessary writing qualifications and skills then here is your chance to turn your writing skills into hard cold cash!
"How Can I Earn Cash By Writing For An Online Essay Writing Service," You ask?
Well, its simple. Students are willing to pay someone as skilled and qualified as you are to help them write their essays.
Does this appeal to you? If yes, then all you need to do is looks for essay writing service like iWriteEssays.com that hires writers.
Why You Should Join Online Essay Writing Services
1. You get to access a large pool of work
Popular essay writing services like iWriteEssays have already established a strong client base. This means that they have a large pool of available work for their writers. You can work on a paper or two every single day.
2. Reputable online essay writing services support their writers
Online writing websites offer guidelines to help their writers with their writing. In addition, they guide writers on how to use the correct referencing styles, format the papers, and follow the clients' instructions.
3. You get rewards for your outstanding job
Many reputable essay writing services offer rewards and bonuses for the best essay writers. This acts as a motivation to their writers to continue producing quality work. Some even pay extra cash to writers with the best client feedback. This all depend with your high quality work.
4. Essay Writing Services Employ Both Native And Non-Native English Speakers
You can get a paid online essay-writing job and start earning cash as long as you prove to have a good command of English. Most websites ask for sample papers and grammar tests in order to evaluate your writing skills. Any writer who passes these tests gets an opportunity to work for the best essay writing websites.
5. Online essay writing services are always available
The best academic essay writing websites offer their writers an accessible and efficient online services. You can always reach your clients anytime you want. This means you can write more essays, and earn more money.
Tips On How To Begin Earning Money By Writing Essays Online
It is quite easy to start earning money as an essay writer. You might already have most of the items needed at home. Most writers will only take a day or a few hours to start.
You will only need:
High speed internet connection

Good computer with sufficient memory

Word processing software
How To Get Started On Writing Essays For Money For College Students To Earn Money
Write a couple of essays about different topics

- Most academic writing websites will ask for a sample of your work. Choose topics that you are familiar with and write an essay. Keep it simple but insightful and informative.

Be aware of your available resources

- The internet is not the only source of information. You need to discover other places where you can carry out your research, for instance the local library. Also, read about the different citation styles because most clients will ask you to reference their essays. APA and MLA are the most commonly used formats.

Assess your free time

- You will need a certain level of commitment in order to becoem a successful essay writer. You have to know how long you can work on a project that you get from the online essay writing service and how flexible your time is. Remember that you have to produce high quality essays that are non-plagiarized. In addition, you will spend most of you time online.

Look for a legit essay writing company and submit your application

- Start by browsing through some of the popular engines and choose among the various essay writing companies available online that offer payment for custom essays such as iWriteEssays.com. Contact the company and inquire about the opportunities available. Ensure that you recognize their mode of payments. Read and understand their requirements, terms, and conditions before accepting any terms.
Benefits Of Getting Paid To Write Essays For Students
You can work when its most convenient for you

You get to choose your own clients and orders

Bid for your own orders

You can take as many orders as you want

You get high rates of up to $20 per page (275 words)

You can work from home

The sky is the limit, the more orders you complete the more money you earn
The Most Popular Option Of Earning Money Writing Academic Essays
Start making some money by working on projects that you are qualified and confident on. This way you get to maintain your clients since your work will be outstanding. Our clients always request essay papers on a broad range of disciplines to ensure that you will never lack interesting topics to write about.
Join iWriteEssays.com To Write Essays And Earn Money
We give you a unique opportunity to earn money by writing essays. iWriteEssays.com has clients from all over the world who post hundreds of orders every day. In this case, our clients seek online essay writers writers to work on their projects and earn money online. The best part is where you get to choose your orders, clients, and bid for the orders.
Freelance online essay writing is the best way to make money from home. Once you get used to writing you will earn a great income from the comfort of your couch. Writing for us is the best way to start earning because you do not need any setup charges. Need to earn money writing papers for students? Come and join us at iWriteEssays.com and you will never regret. Sign Up Here and start your essay writing careeer at the best online essay writing service.