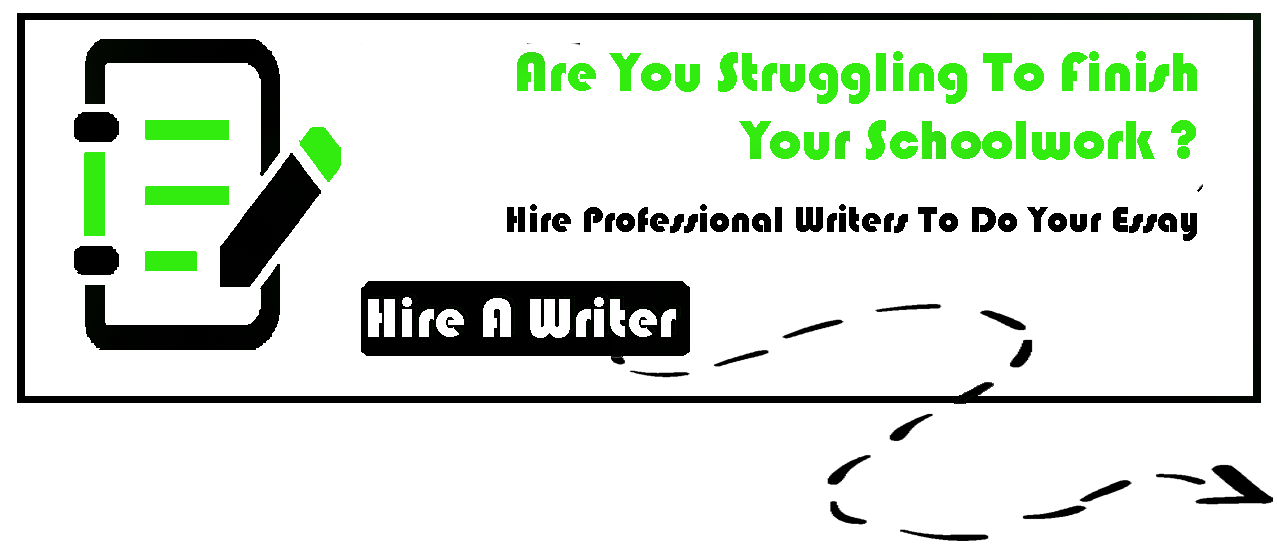 Essay Writing Contest For High School and College Students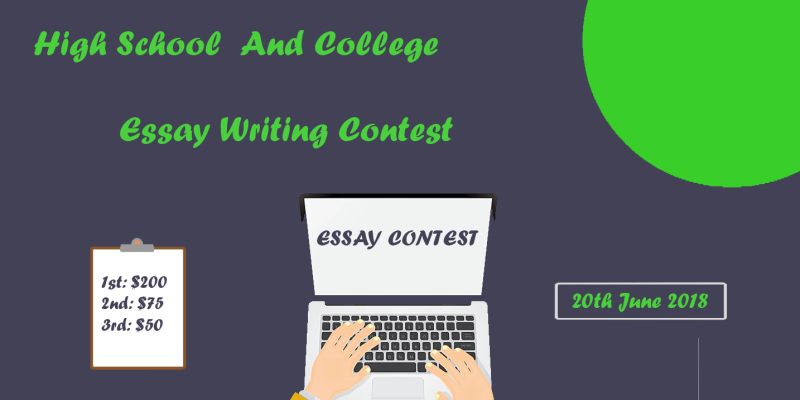 CLOSED: Winners Announced On 31 Aug 2018.
The primary goal of our website is to make students' lives better across the globe by providing professional academic writing help.
Apart from providing essay writing help, we also provide valuable information, advice, and support to students to help them in their education career.
One of the ways we do this is by providing financial support and scholarships to needy and talented students.
In the spirit of this, we have decided to lunch an essay-writing contest aimed at college and high school students. The winners of this contest will receive financial help to help them ofset some of thier college costs.
We believe that there are many talented young men and women out there, and we want to hear from them!
Join Our Yearly Essay Writing Contest For Students
We would like to invite all talented students to take part in our yearly essay-writing contest! If you feel like your work is worth more than just good grades, then hop on in and send it over to us!
Our team of editors will choose the three best pieces of writing, with the authors receiving cash prices:
First place will receive $200
Second place will win $75
Third place will receive $50
Apart from this, the winners will receive the benefits below:
Have their essays published on our blog and shared through our social media channels.

Winners will receive an offer to join the team of professionals at our essay writing service.
Deadline:
All essays should be submitted by 11:59 PM, June 20th, 2018 11:59 PM, 25th August, 2018. Our experienced judges will review the papers, and the winners' names (or nicknames) will be revealed on the 25th of June, 2018 31st August, 2018.
Essays submitted after the deadline will not be considered for the prize.
Guidelines For Our Essay Writing Contest For Students
Essay should have the 5-paragraph essay format.

Works should be between 700-850 words. We will accept essays with minor deviations, but this is not desirable.

Plagiarism is not allowed. WE WILL CHECK for the authenticity of your writing.

Essays should only be written in English.

Send your work in a Microsoft Word document.

You can include images in your work, mainly if they illustrate the topic or your ideas. Make sure you reference any images you use.

Include your contact information in the document. Otherwise, we might not be able to contact you and give instructions on prize collection.

Include a picture of your school ID or use the school assigned email address. We want to make sure that only qualified people enter the contest.

The contest is open to students from all over the world
Judging The Winners OF the Essay Writing Contest
Our editors and five of iWriteEssays.com's best writers will carefully review and choose the best scholarship essays. To make things fair, we will not reveal the names of the contestants.
All the works sent before the deadline will be considered. The contest is open to students from all over the world.
Introduction To The Essay Writing Contest:
The objective of this year's essay writing contest is to create awareness and debate about essay writing websites like iWriteEssays.
ARGUMENTATIVE ESSAY TOPIC FOR THE ESSAY CONTEST:
In the professional world, it is common for busy executives to hire ghostwriters to write blog articles, white papers, and books for them.
However, the prospect of doing this for college students raises very many ethical and legal questions.
Even colleges have come on an offence of the practice and instilled strict rules and honour codes prohibiting students from purchasing essays, arguing it is ethically wrong to submit another person's work for a grade, whether or not it is plagiarized or paid for.
So, for this year's essay writing contest, you are required to write an argumentative essay about this topic.
TOPIC: Are essay writing services like iWriteEssays.com ethical or not?
How To Enter The Essay Writing Contest For Students
Once you have finished writing your essay for the contest, please submit it to our editors via the page before the deadline mentioned above.
No entrance fee will be charged.
How To Make Sure Your Essay is The Best
Follow the MLA citation guidelines

Use the topic given

Keep within the word count [700-850 words]
Qualifications For Entering the Essay Writing Contest
You must be currently enrolled in a school in any part of the world

You must submit proof that you are a student.
Please leave a message below if you have a question or comment
Winners Of The 2018 Essay Contest:
1. First Place:

Lilian Buchman
2. Second Place:

Nicole Datlangin
3. Third Place:

Robby Brian Rabago De Guzman



The Essays Were Judged Based On The Following:
1. Grammar and writing style:

45%.
2. Thesis driven argument and properly supported argument:

45%.
3. Following MlA guidelines:

10%.

You can find some of the winning essays here: